Strong Team Culture
Culture isn't just something we talk about. Every day, teammates work together to create an environment where people from all backgrounds and experiences can thrive in both their professional and personal lives.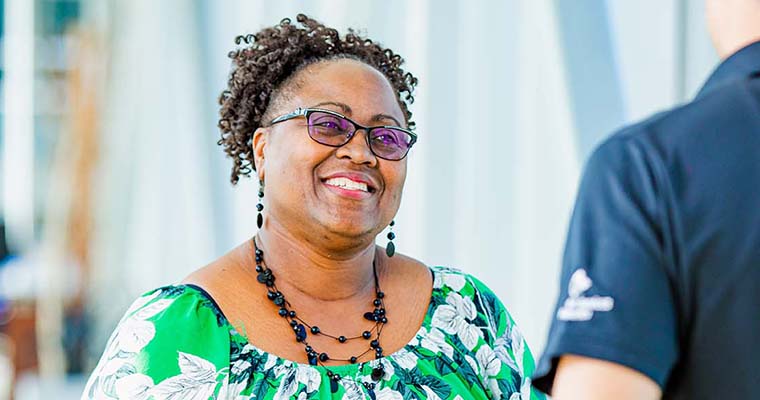 Teammate recognition program
Employee discount program
Complimentary assorted drinks
On-site cafeteria (Omaha office)
State-of-the-art facilities
Team building activities
Employee resource groups
A Diverse Workplace Makes Us Better
Our employee resource groups (ERGs) are focused on creating awareness and programming that improves the diversity and inclusiveness of our workforce, workplace and business. Click the images to watch a short video clip of our teammates.
Beacon supports LGBTQIA+ teammates, family and friends with a mission to cultivate an inclusive, safe and welcoming workplace where we celebrate authenticity.
Our Catalyst employee resource group aims to foster opportunities to empower women and enrich their professional development.
CREW supports families and caregivers by providing resources for all facets of family life, from parenting to navigating life with aging parents.
A "community of one" supporting and honoring those who have served. That is what our Patriot employee resource group is all about.
Roots inspires today's professionals, develops tomorrow's leadership, and serves as a voice for all young professionals.
Teammates gathered to learn more about diversity, equity and inclusion – and reinforce that our teammates' differences make us stronger.
Connect With Us
Stay connected by joining our talent community. Create an account to receive information about upcoming events and opportunities that match your interests.
This summary sets forth general statements of employer policy and is not intended to be, nor should it be construed as, a contract between the employer and employee or a promise of treatment or coverage and is subject to change at any time.